Last week I guest posted this restaurant review on Kassie's blog and I've since decided that this eatery is too good not to go on my own blog as well! Read on to find out why Niko Niko's is one of my favorite Houston haunts.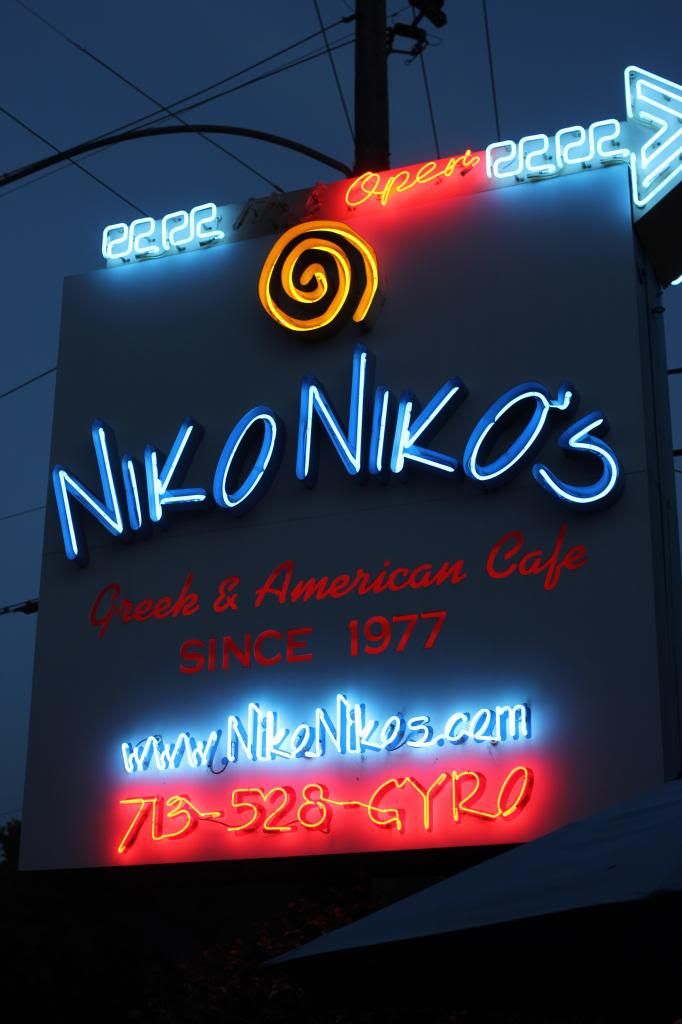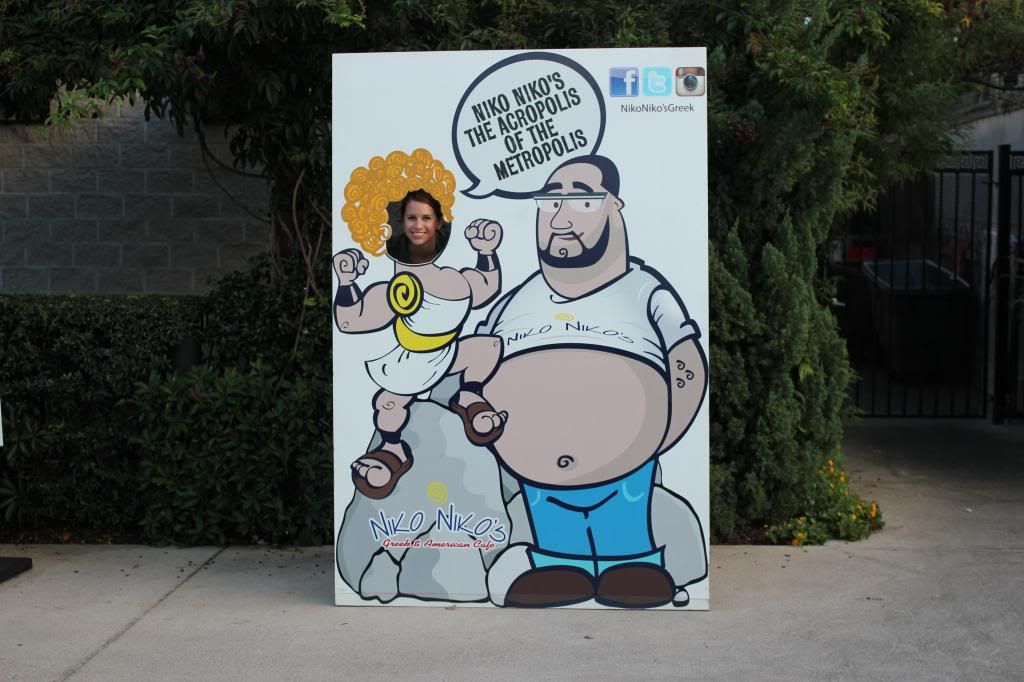 Niko Niko's is a Greek restaurant located in the Montrose area and has been there for years. I remember going as a child when the building could barely hold 20 people. It's grown now but the food is still just as good! My personal favorite dish is the spanikopita platter and I order it every single time.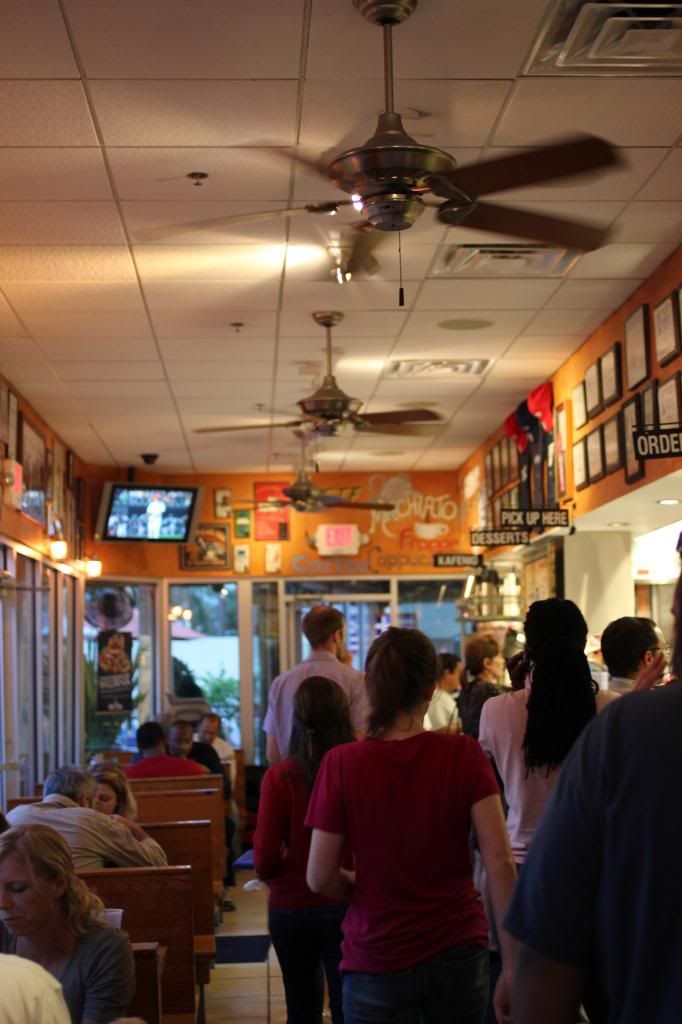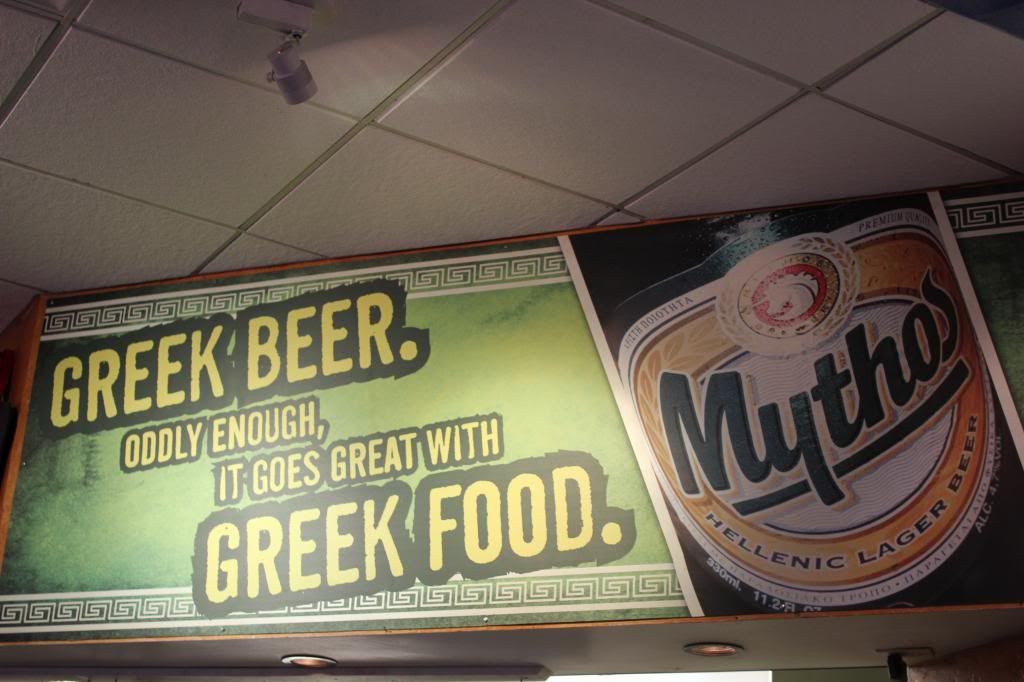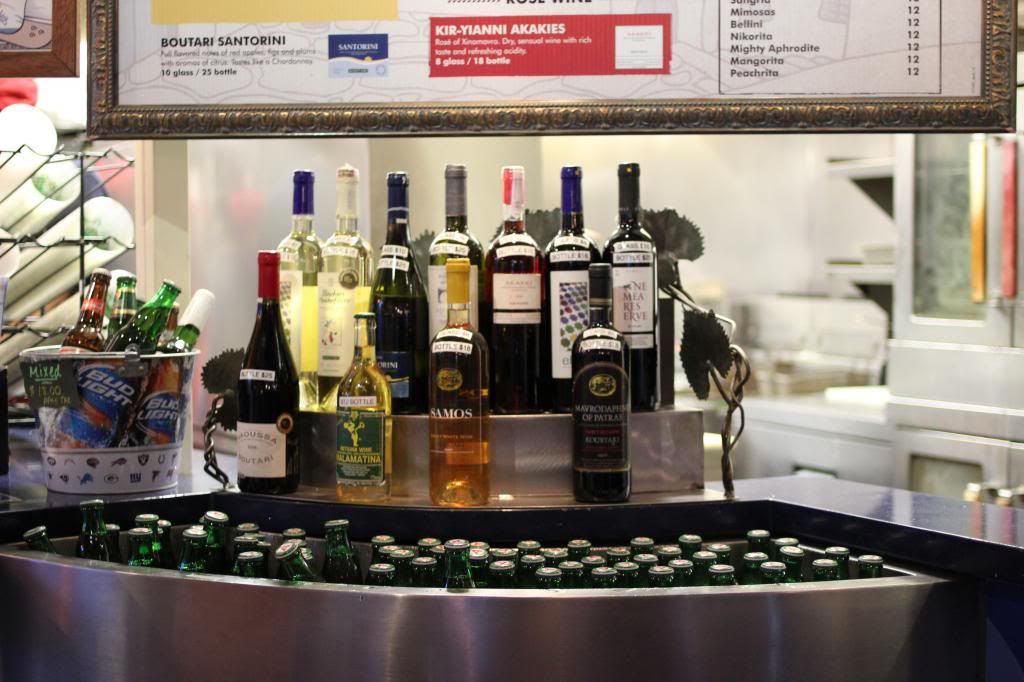 Most of the meals come with a Greek salad that's pretty darn delicious. This night I opted for the regular salad and my mom went for the farmer's salad.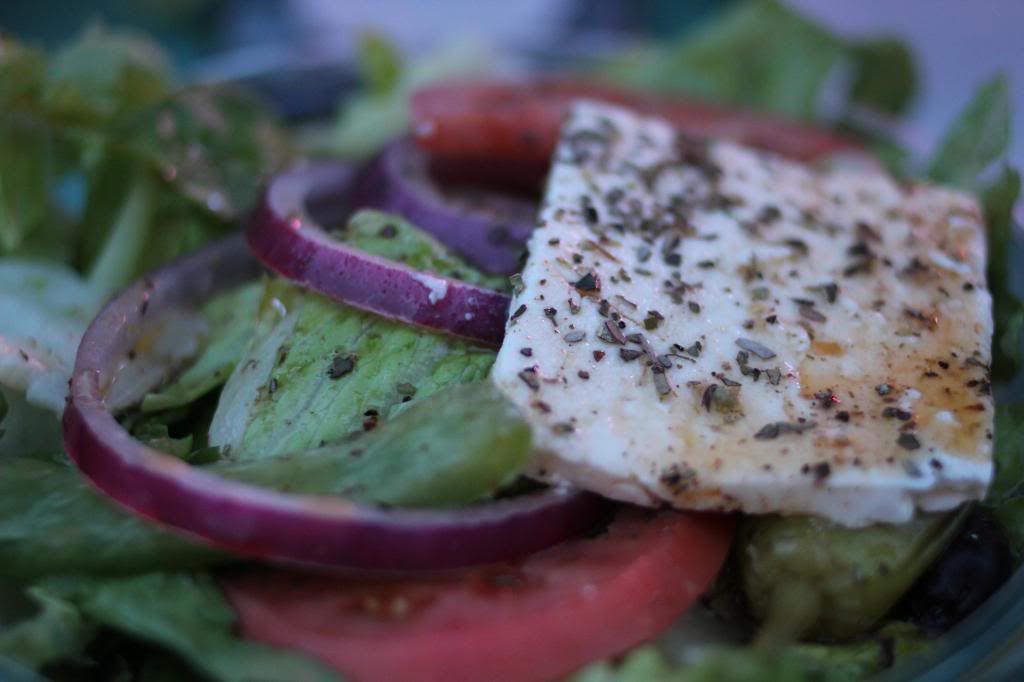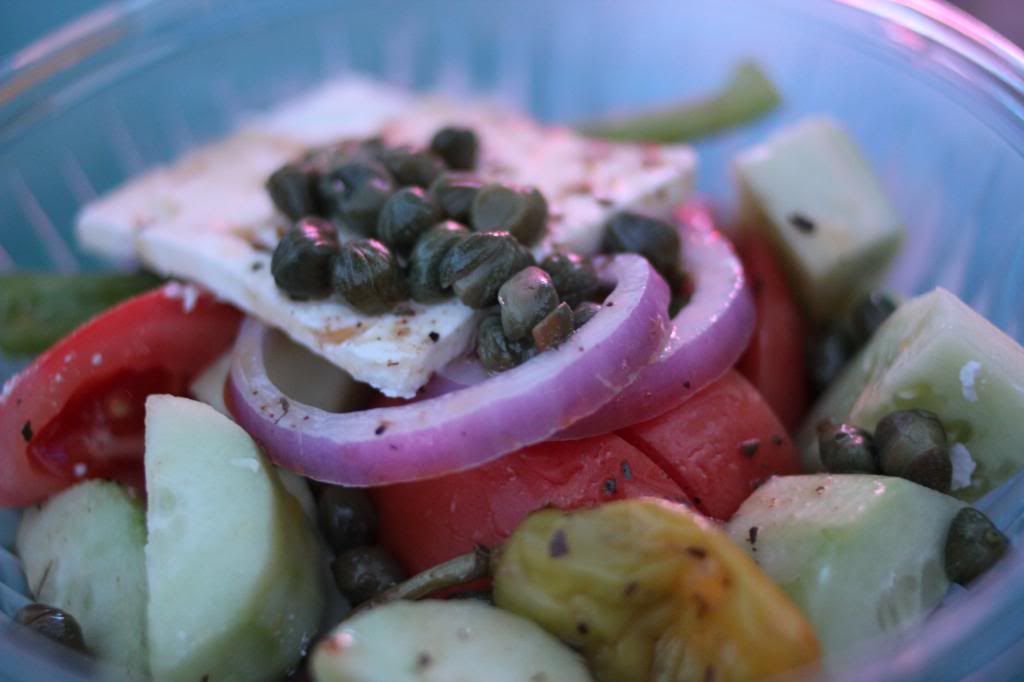 After the salads came the main entrees and we generally end up with an array of excellent options. I always order the spanikopita but after taking a good look at my dad's gyro (pronounced your-oh) the other night, I think I might actually try that next time. My brother prefers the stuffed grape leaves, which he swears are the best.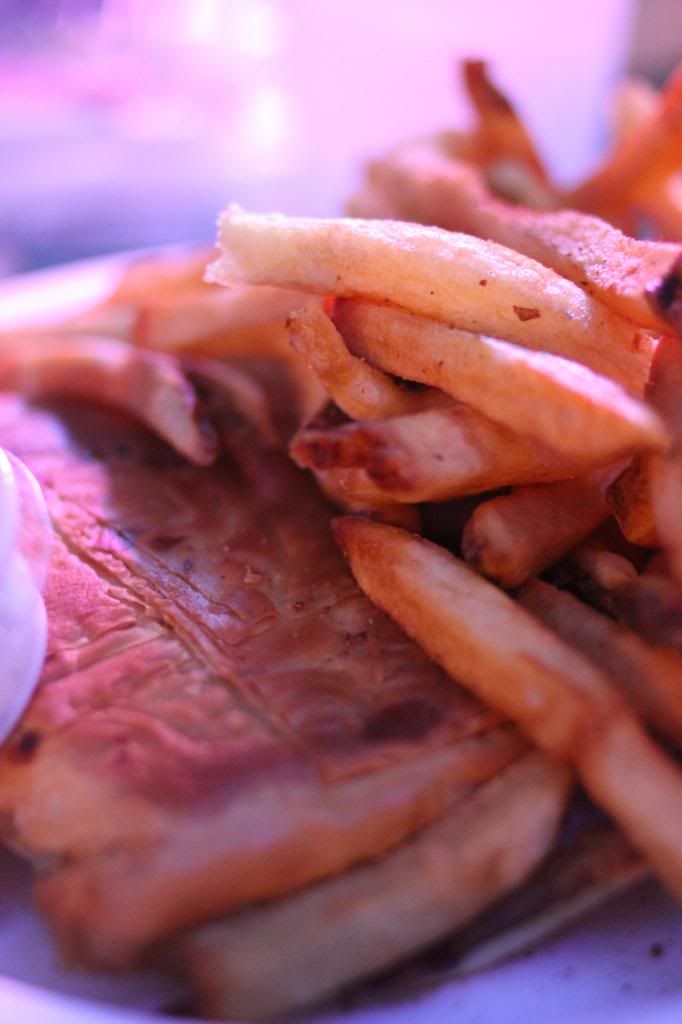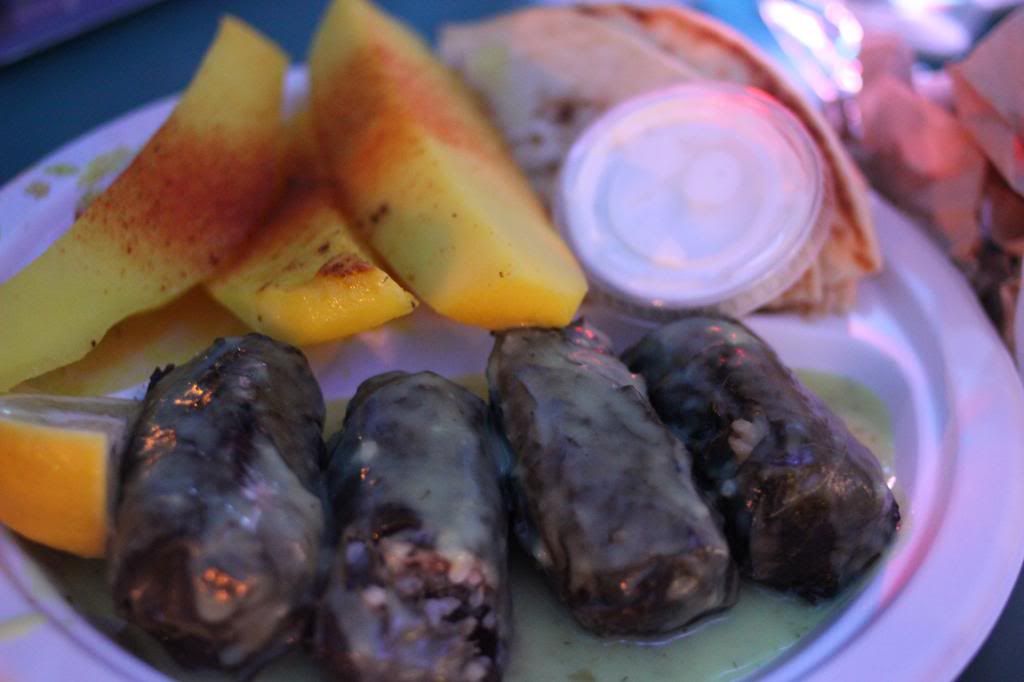 I didn't manage to get a great picture of my dad's gyro (I have a thing against flash) but basically a gyro is a pita bread stuffed with lamb, chicken or gyro meat and some veggies and topped with tzaziki sauce. It's a little bit of amazingness all wrapped up and I highly recommend it!
Sometimes when we go to Niko Niko's we end our meal with either some loukoumades or baklava (or usually both). This particular night we didn't, although I did sneak a longer-than-necessary peek at all the bakery goodness.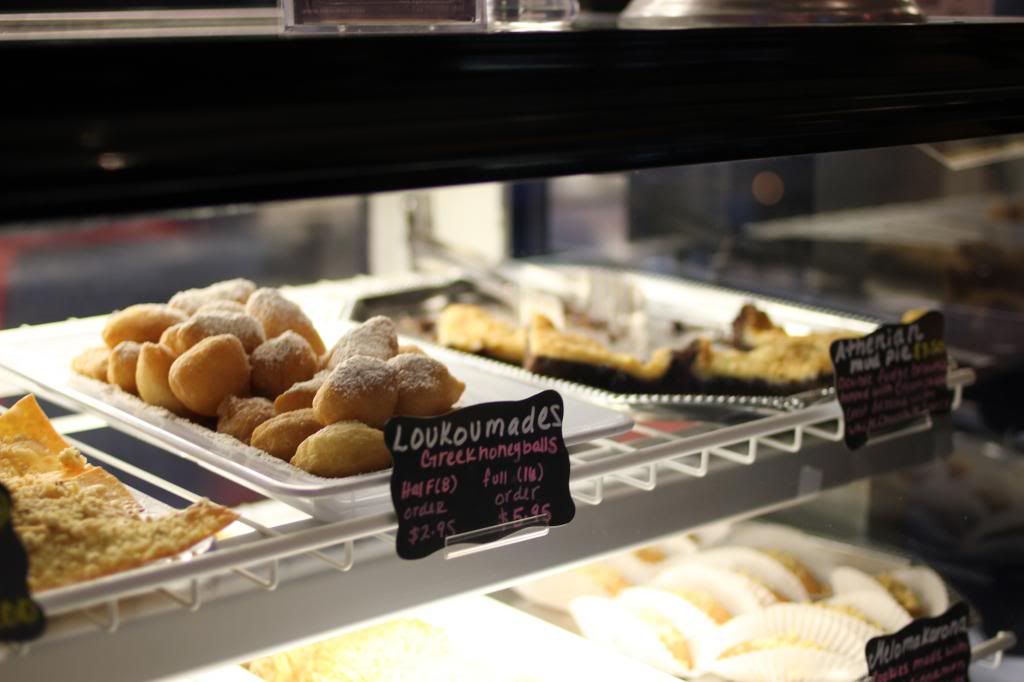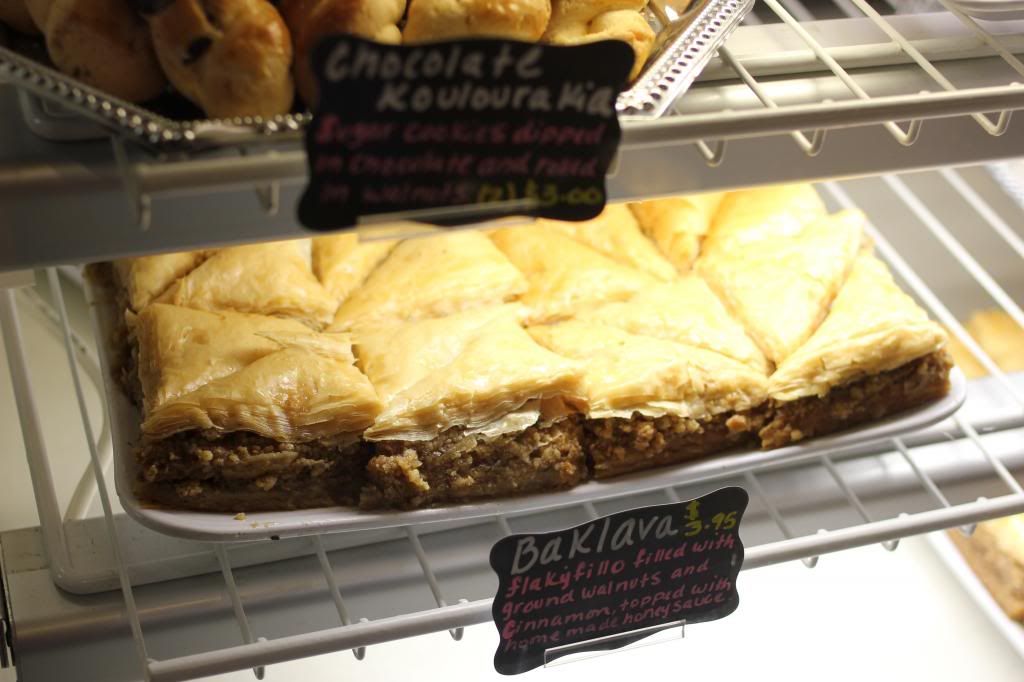 Doesn't that look delicious? It is, so if you're in the Houston area you should give Niko Niko's a try ;)