Okay, so I debated whether or not to share this, but it's my blog and I can write about what I want! I recently started working out (as of Sunday) and I'm looking forward to making it part of my daily routine again. I know I've gone through this before, (there were a few posts some months back that aren't really worth reading, but feel free if you're interested) but I'm starting out strong and trying to be more realistic about my goals and schedule this time.
I feel like I should give a little backstory to my decision to really buckle down and get serious again. During my last semester of college, my friend Sarah and I started working out a lot and created a routine that worked perfectly for us. I had tried to work out before but never consistently enough to get results. For whatever reason, though, this time I was able to make the routine stick. It definitely helped that I had a gym buddy! We both had off days from time to time but our accountability to each other meant we didn't skip out on gym sessions. I would say, on average, we worked out four days a week. It took a while to really notice any results but we hadn't gone into it expecting much, we just knew we wanted to get healthier. By the end of the semester I was the smallest I've ever been and actually had muscle tone! I wasn't totally ripped or anything but my stomach was flat, my legs were toned and I was happy with myself. I stopped working out religiously around finals because school got too crazy but I would go every so often. By the time I moved to Dallas I had no semblance of a routine beyond going for a run every so often when I needed to feel healthy.
Cut to two years (and three months, to be exact) and a few inconsistent workout attempts later and here I am. I'm currently about 10 pounds heavier than I was when I graduated, which doesn't sound like a lot but it actually is when you're only 5'4". I'm not impressed with how I look, and it only makes it worse when I compare myself to "college" me. Recently, I was catching up with a friend and found out how much she has toned up and slimmed down since I last saw her; she looks GREAT and I'm so happy for her! She has been working out about five days a week and eating clean daily, and her efforts have really shown. After hearing her story and taking a good look at myself, I've decided I could definitely use some work and talked another girlfriend into being my long distance workout buddy!
I put together a three month clean eating and work out plan for the two of us and we're even going to send each other weekly progress reports. It's all about accountability, people! I know three months doesn't sound like a long time but I think it's better to give this goal a definitive timeline. We will definitely reassess and keep going after that point but "three months" sounds less daunting than "forever." I'll go into more detail on our plan later, but one challenge we're both taking on is giving up dairy. That means no cheese, milk or chocolate...If I'm giving up all of that for three months then you better believe I'm going to make it worth it! Once I start to see some progress, maybe I'll even reward myself with some Lululemon Wunder Unders: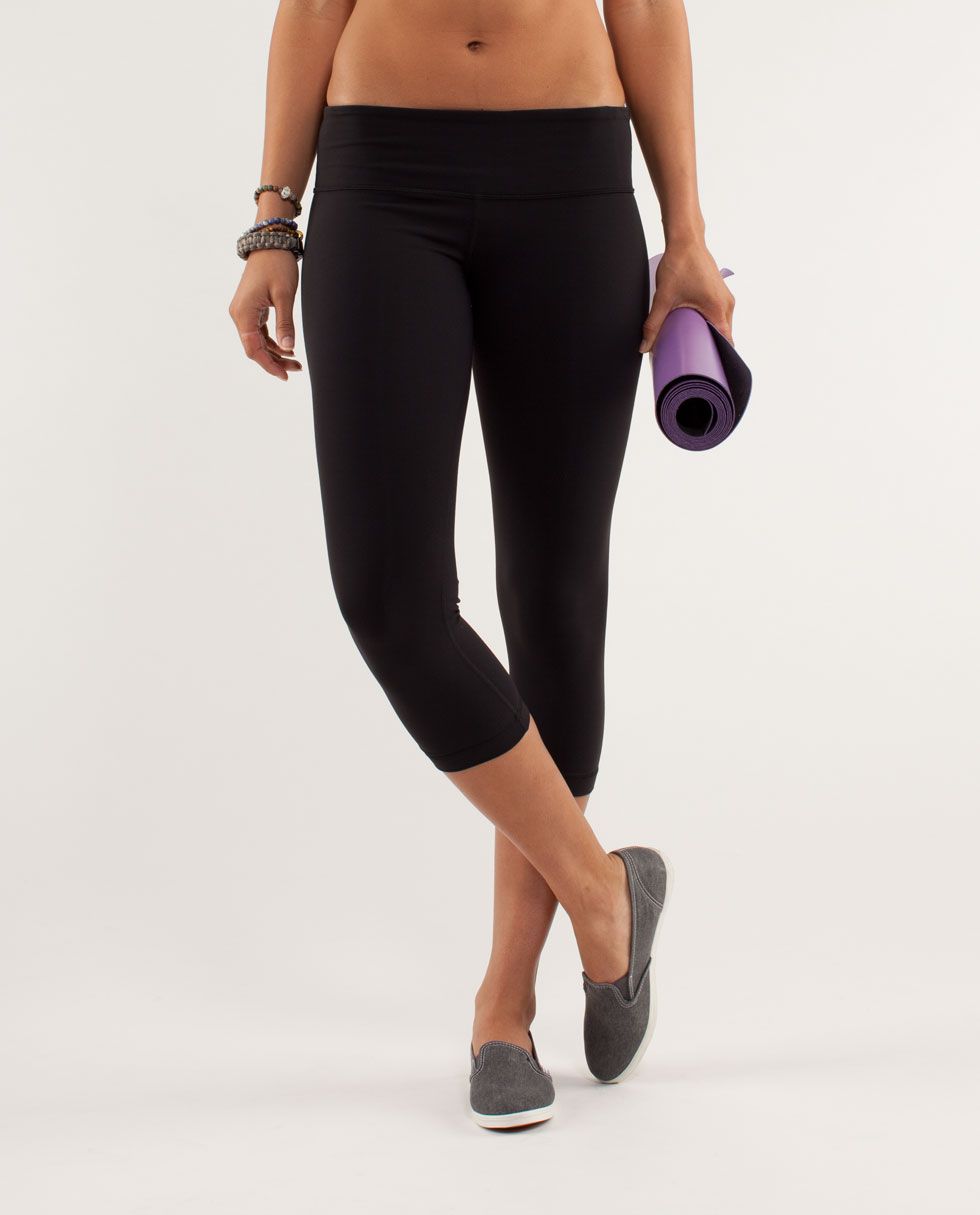 The reason I decided to post this is because a) while it won't be a huge focus, I'd like to include fitness on my blog from time to time and b) I would love to utilize my readers as a source of motivation and information. If you have tips, please feel free to share! If you've been at the same point, I'd love to know how you stayed motivated! And of course, I hope I can be someone else's inspiration to make a lifestyle change :)