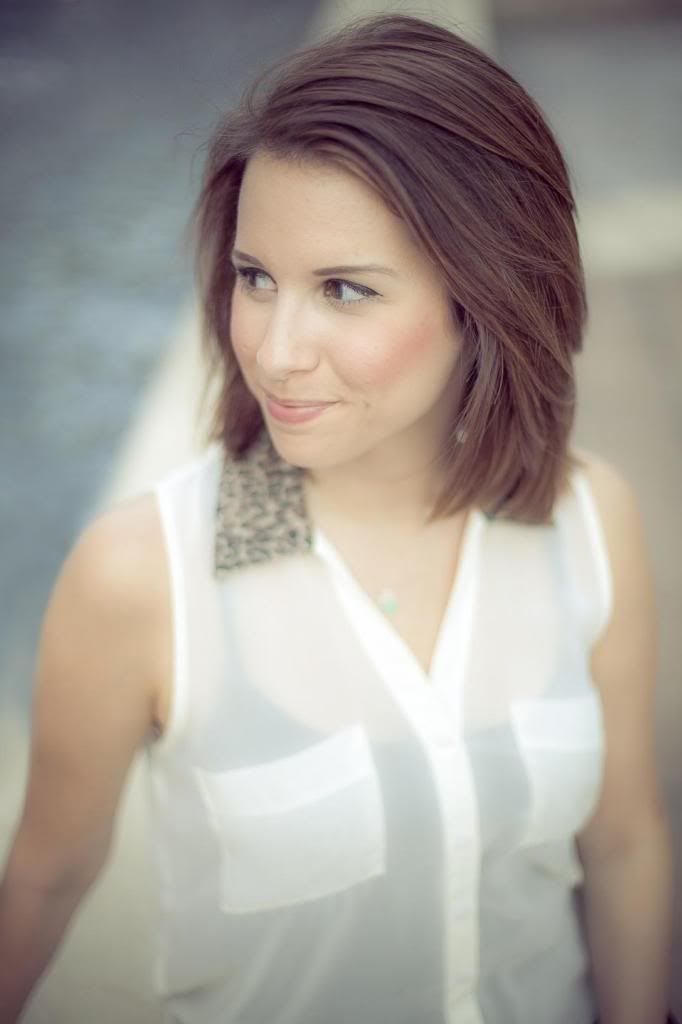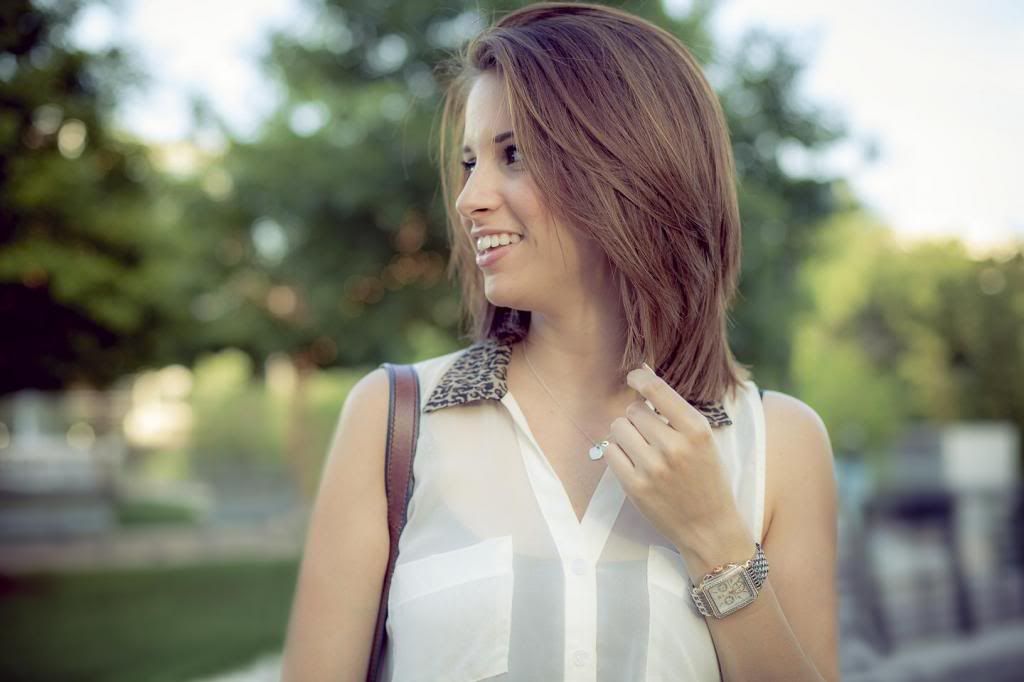 top: Lush, bottoms:
James Jeans
, shoes:
Target
, bag: Fossil, watch: Michele, necklace: Tiffany & Co
I feel like it's a rule that every girl must own at least one leopard print clothing item, even something like this top with just the tiniest accent. I can assure you that I own more leopard print pieces than this one but I love that it's more subtle. We'll call it "ladylike leopard print." I also think it's necessary for every girl to own a pair of nice black skinny jeans. This particular pair is from my favorite brand, James Jeans, and they're seriously amazing. I've had them almost a year and they have yet to fade! Depending on who you talk to, they're a little pricey, but worth every penny in my book. To balance out all my neutrals, I threw on these brown and black wedges that I recently scored on sale at Target. When I say recently, I mean three days ago after lusting over
Diana's
all weekend :) Thanks for the inspiration, Di!
Totally unrelated, I was invited to go to Destin, FL for a week with my friend Sammy and I couldn't be more excited! We'll be hitting the road next Saturday and stopping for the night at her aunt's house in Mississippi. Her aunt also has a gorgeous house on Lake Conroe so I'm sure the house in MS will be just as beautiful. Sunday we'll drive the rest of the way to Destin and get an entire week on the beach! To say I'm looking forward to a week away from the daily grind would be an understatement! I may or may not have already bought a couple of new swimsuits (definitely did). I'm planning to line up some guest blog posts while I'm gone and give my lovely readers a chance to learn more about some of my real life bff's and favorite bloggers!
Now to finish packing for TxSC and keep hyping myself up for this weekend! Let me know if you'll be attending. Also, I'm curious, what do you think every girl needs in her closet? I'm always on the hunt for a good basic piece!
*Photos by
Sarah