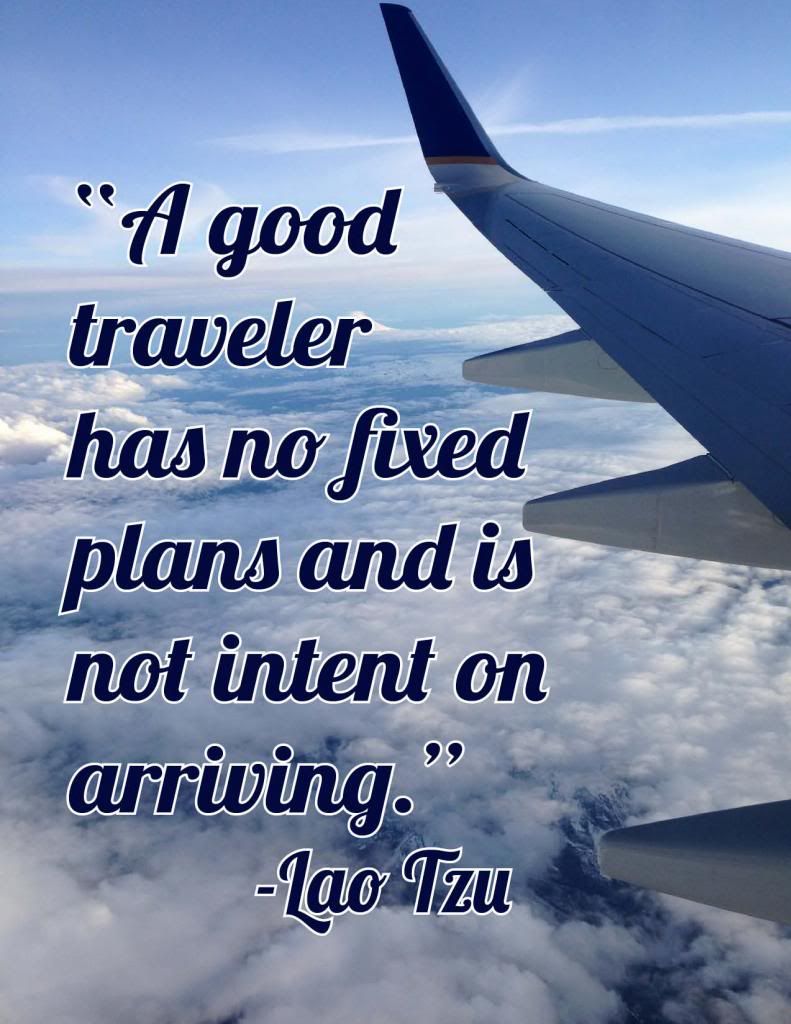 I love to travel. I don't get to do it nearly as often as I'd like, nor do I get to go all of the places I wish, but I love the experience no matter where it takes me! Recently, my friend Heather emailed me a
Buzzfeed article
called "10 Trips you NEED To Take In Your Twenties" that was, for the most part, pretty spot on. I've already had the travel itch since, ohh about a week after I got back from the
Pacific Northwest
but seeing that list made it ten times worse! Heather and I immediately started discussing all of the places we need/want to go, which even spurred me on to map out my dream road trip:
Doesn't that look amazing? Almost 6,000 miles total and 83 hours of driving time. Unfortunately, I don't currently have the time or money for such a lengthy road trip, but I hope that it will happen someday. For now Heather and I have been discussing the possibility of a Grand Canyon road trip that would only be about a week and way more doable!
One trip that the list mentioned was to travel around Europe on the Eurorail, "preferably alone." As a girl, I think that sounds like a horrible idea. Maybe I'm worrying too much, or maybe I've seen Taken too many times but I can only imagine the worst happening. Also, I'm a very social creature and get bored by myself so spending that much time alone doesn't sound appealing. All that being said, I would love to go on a small vacation by myself eventually. However, I would most likely stay within the country or go to a tropical island as opposed to a full-blown Europe tour. The thought has kind of been in my head since Heather and I met our new friend Roberto in Vancouver and he told us that he spent 15 days in the Canary Islands by himself and loved it. I think it sounds like something everyone should do at some point. Here are a few places I would be open to visiting by my lonesome:
1. The Virgin Islands
I would be happy to visit either the U.S. Virgin Islands or British, not too picky over here! I feel like somewhere tropical would be the best option for going alone since people are generally more friendly and I would be more than happy to just lay on the beach solo for a few days.
2. San Francisco
I've been obsessed with the idea of going to San Francisco for the past couple of years but I have yet to find anyone to go with. SF just seems so laid back, I think it could be perfect for a quickie trip alone!
3. London
Okay, so I think this is the least realistic of my three choices, but the whole point is to challenge myself and go out of my comfort zone! London obviously doesn't fall under my aforementioned U.S. or tropical island criteria but I've been an anglophile since I was a child and I'm DYING to get to the UK. I'm sure London is probably best explored with a travel companion, but who knows, maybe I'd make some friends along the way!
Clearly I love daydreaming about traveling and planning trips almost as much as the act itself, which works out since most of the places I want to visit are a little out of my reach right now. Lately I've been getting in to planning my New England trip in November and that has helped my travel appetite a little bit. I think half the fun of going somewhere is the months of anticipation and planning anyway! I'm curious, would you every go on a trip alone? If so, where would you go?