Last week Sarah helped me out with a little photo shoot for my first outfit post after happy hour. I read plenty of blogs that include outfit posts and I wasn't prepared for how awkward it would be to play model! It didn't help that we chose to eat outside and I didn't get a chance to touch up my already fading makeup, it was probably 90 degrees out so it's safe to say I'm nice and sweaty in these pictures. The joy of a Texas summer!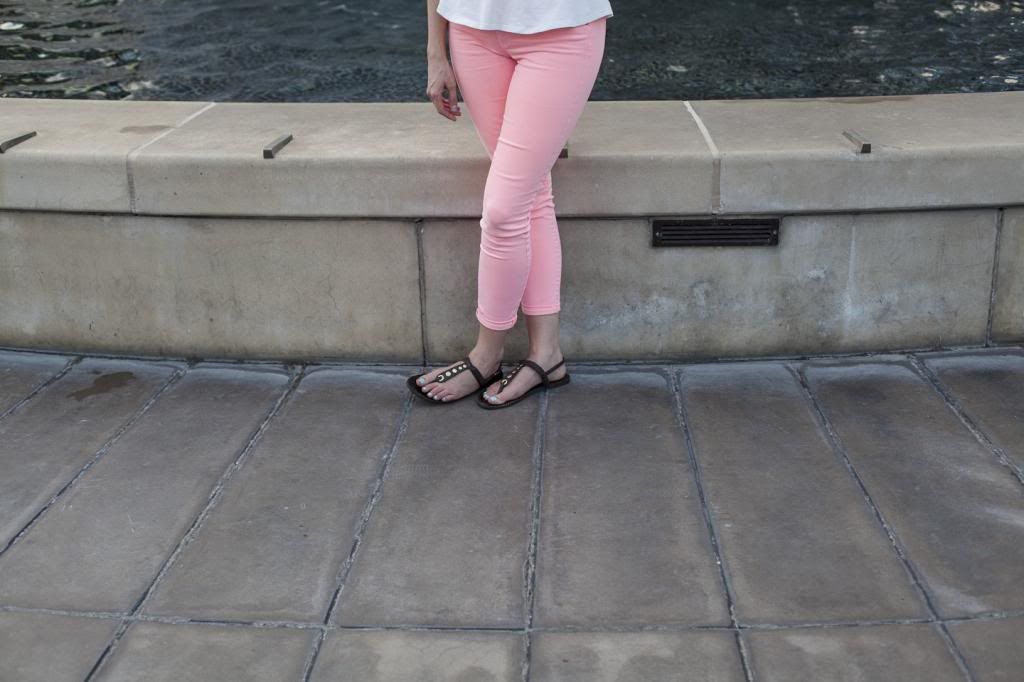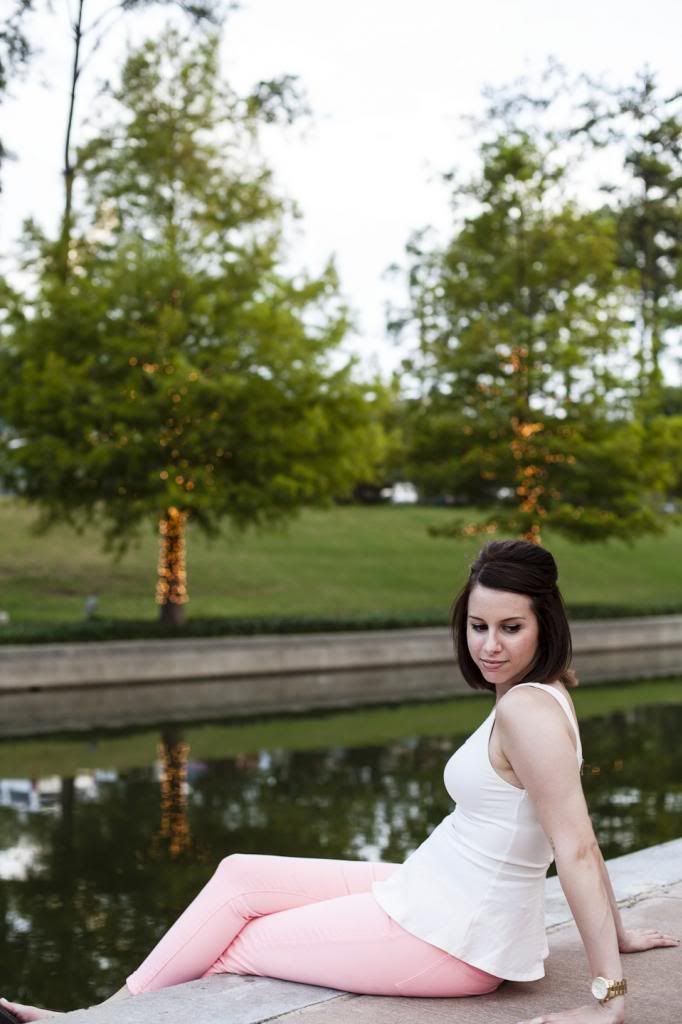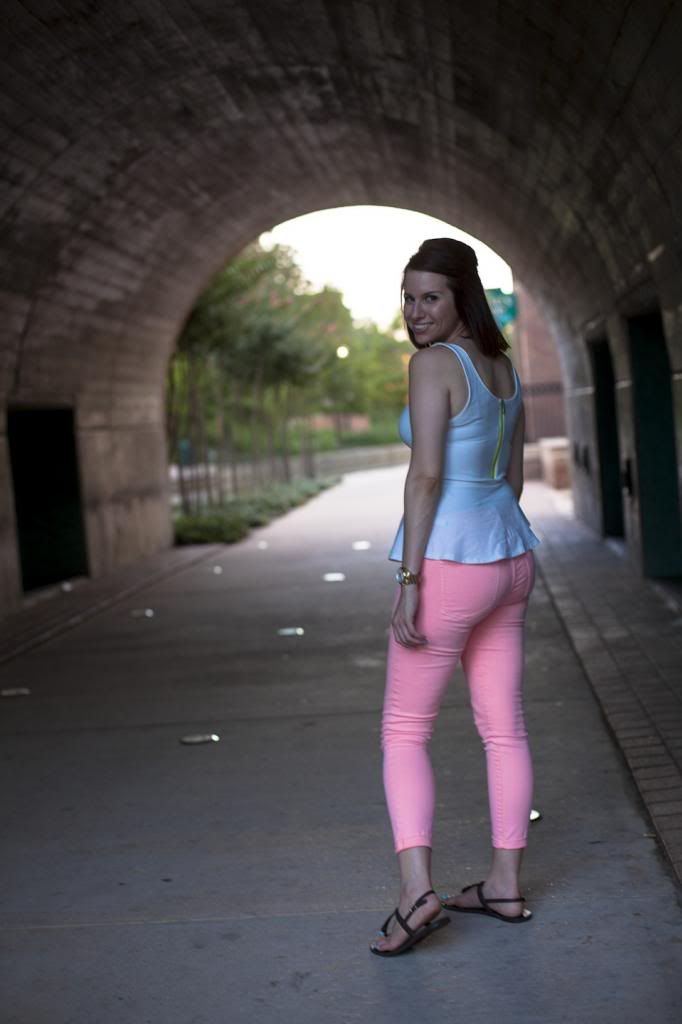 Yikes! Not gonna lie, I'm a little nervous to put this out there but I suppose that's what this whole blog adventure is about. Now for the outfit details, my pants are from Gap and the top is from Express, the watch is Michael Kors. I never thought I could pull off a peplum top since I'm short-waisted and have big hips but I've actually found them to be surprisingly flattering. I especially love the pop of neon the exposed zipper gives on this top :)
Exciting news: I decided to buy a new computer this weekend so this post is coming from my new MacBook Pro! You know what they say, once you go Mac you never go back, and I'd have to agree.
Okay now I'm going to hide under the covers and squeeze my eyes tight and try not to be too nervous about people actually reading this! What do you think about my first outfit post? Should I keep them up?